INASanté – National Instance for Accreditation in Health Care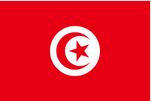 Tunis-Belvédère, Tunisia
– Professor Khaled Zeghal, General Director, INASanté
History and structure
INASanté is a public scientific authority, under the supervision of the Ministry of Health, established by Decree No. 1709 of September 6, 2012.
Mission
INASanté has four missions :
Health Technology Assessment (elaborating reports assessing technologies)
Accreditation of health institutions (public and private) and continuing education activities for healthcare professionals
Development of Good Practice Recommendations and Professional Practices Evaluation criteria
Information of professionals and citizens
How INASanté Works currently
Although founded in 2012, INASanté is a structure in phase of implementation with a material and immaterial support program actually started in 2013 for :
The strengthening of the organization of the structure
The adaptation of its legal framework
The establishment of an operational team and the improvement of its technical capabilities
The provision of good working conditions (locations, equipment)
The development of an information system according to the international standards
The mission of the INASanté is based on two pillars :
The accreditation of health institutions (public and private), which is an external assessment procedure to a health institution, performed by peers, independent of the health institution and its parent bodies, reviewing all its operation and its practices. The accreditation aims to a continuous improvement in the quality of care and patient safety.
Health technology assessment that can give a neutral and independent opinion, based on evidence to:

Promote the appropriate use of health technologies.
Support decision-making and inform the allocation of resources.
Promote efficiency, safety and quality of care.
Evolve to standardized practices and enable communication on best practices.
Knowledge Transfer and Dissemination
A website and an information system have been developed. An information and communication strategy is being implemented.
Current Projects Related to HTA
A stakeholder analysis and a consensus conference were conducted.
A process of health technology assessment has been developed.
The HTA team capacity is about to be developed
Future plans
Protocol design, methodology guides and supports of evaluation for different domains elaborating
Designing a technology prioritization process for HTA
Development of a concept of management and analysis of data collected in the context of HTA projects
Design and development of a computerized solution for disseminating of the results of evaluations
Development of tools, standards and procedures for accreditation of public and private institutions according to international requirements
---
Agency Information
Country: Tunisia
Description of population served: National
Population served (mil): 10.89 million (2013)
Current HTA budget (mil USD): 650,000 USD/1230 000 TND
Permanent staff: 27
Consultants: 0
Ongoing TA projects: Implementation phase
Contact Information
Director: Pr. Khaled Zeghal
Contact persons: Dr. Mouna Jameleddine, Dr. Asma Ben Brahem Touil
INASanté
7 bis Rue Ahmed Rami
1002 le belvédère
Tunis, Tunisie
Tel: (+216) 71 10 46 11 / (+216) 71 10 46 12
Fax: (+216) 71 10 46 57
Internet: http://www.inasante.tn
Email: zghal.khaled@gmail.com, mounajamel@yahoo.fr, asmatbb@gmail.com