CRD – Centre for Reviews and Dissemination
York, United Kingdom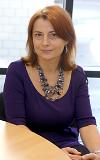 – Prof Lesley Stewart, Director, CRD

History and Structure
CRD is part of the National Institute for Health Research (NIHR) systematic reviews infrastructure and a department of the University of York. Our core work programme is funded by NIHR, England; the Department of Health, Public Health Agency, Northern Ireland; and the National Institute for Social Care and Health Research, Welsh Assembly Government. In addition, we are one of nine centres contracted to produce technology assessment reviews (TARs) for the NIHR Health Technology Assessment (HTA) programme and its customers, which include the National Institute for Health and Care Excellence (NICE).
Established in 1994 as a sibling organization to the UK Cochrane Centre, CRD is a leading centre in evidence synthesis, producing rigorous evaluations of research evidence to inform decision making in health and social care.
Purpose and Functions
CRD's core funding supports:
Development, production and promotion of CRD's four databases of research evidence in health and social care as a means of informing decision making and encouraging uptake of research into practice
Dissemination of high-quality systematic review and other research evidence on important health and public health issues to inform policy, practice and further research
Promotion of the role of evidence synthesis for informed health and social care decision making
Provision of information, advice, guidance and representation on evidence synthesis and knowledge transfer topics to Department of Health, National Institute for Health Research, health professionals, policy makers and healthcare researchers
Development of expertise and capacity in systematic review and knowledge transfer within the UK through training, mentoring and promotion of the role and value of evidence synthesis
In addition to core funded activities and the TAR contract, researchers at CRD bid for and receive individual research grants from other (non-pharmaceutical industry) funding sources, and are partners in a number of research collaborations.
Dissemination Activities
CRD undertakes a range of activities aimed at maximising the impact of evidence from systematic reviews and economic evaluations. Our approach to dissemination is based on the theoretical and empirical evidence relating to how different audiences become aware of, access, read and use research findings. A detailed outline of the approach is included in Systematic Reviews: CRD's guidance for undertaking reviews in health care.
A core dissemination activity for the Centre is the promotion of the CRD databases. DARE, NHS EED, HTA database and PROSPERO are key resources for health professionals, policy makers, commissioners and researchers everywhere. They assist decision-makers by systematically identifying, describing and making readily available, information about systematic reviews, economic evaluations, and health technology assessments from around the world. The HTA database is of particular relevance to technology assessment agencies as it contains records of ongoing and completed projects with links to final reports from INAHTA member organisations and other HTA agencies around the world.
In 2012, for DARE, NHS EED and HTA database, there were 5,594,882 searching sessions involving 405,110 identifiable visitors from 210 countries or territories. Around one fifth of this activity was related to the HTA database. Database content is also accessible via other platforms such as The Cochrane Library and NHS Evidence; and DARE records appear in PubMed Health.
Our knowledge translation services involve direct contact between researchers and a range of clinicians, commissioners and managers to discuss and formulate questions. We combine systematic review evidence with other relevant data (cost-effectiveness, effects on equity, ease of implementation) and generate actionable messages in response to real-life questions raised by UK NHS decision makers.
---
Agency Information
Country: United Kingdom
Description of population served: England, Northern Ireland and Wales
Population served (mil): 55
Current HTA budget (mil USD): 4.3
Permanent staff: 56
Consultants: Variable
Ongoing TA projects: Variable
---
Contact Information
Director: Prof Lesley Stewart
Contact person: Mrs. Alison Booth
Centre for Reviews and Dissemination
University of York
YO10 5DD York United Kingdom
Tel: +44 1904 321048
Fax: +44 1904 321041
Internet: http://www.york.ac.uk/inst/crd/
Email: alison.booth@york.ac.uk