Århus N, Denmark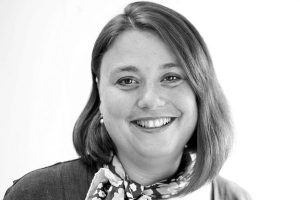 "Bridging research, practice and policy"
– Camilla Palmhøj Nielsen, Research Director, DEFACTUM
History and Structure
DEFACTUM was established in 1999 (under the name 'Center for Public Health'). DEFACTUM is a research and evaluation centre within Central Denmark Region. Furthermore, the department has a formal collaboration with Aarhus University concerning research and teaching. The staff at DEFACTUM consist of a large group of researchers with different academic backgrounds, including social science, health science, and health economics.
Mission
The vision of DEFACTUM is to promote the effectiveness of health services in Denmark. The mission is to support health policy decisions by providing patient focused, relevant and timely information, which is firmly rooted in research and research methods.
A special focus on Health Technology Assessments is provided in the unit for Public Health and Health Services Research, within DEFACTUM.
How the unit for Public Health and Health Services Research works
The main activities/functions of Public Health and Health Services Research are the following:
Health Technology Assessment (project management, use of Eunethta's core model) – local, regional, national and international projects.
HTA evaluations – typical local or regional projects.
Short commentary on international HTA's /systematic reviews for use in a Danish context
Participating in the EUnetHTA collaboration – particularly in the development and use of the HTA Core Model, the production of international HTAs and the mapping of HTA organisation and structure in member states
Health Services Research.
Producing both quantitative and qualitative systematic reviews, including GRADE and CERQual
Ethnographic fieldwork, qualitative interviews and case studies
Surveys and registry-based research
Activities related to knowledge dissemination – orally and in writing.
Advisory services in the areas of Health Services Research at local, regional and national level.
Teaching at universities in HTA and research methodology.
When a HTA is initiated in DEFACTUM the focus is topicality, relevance and impact. Due to this, it is mandatory that there is a clearly identified order for an HTA.
The core members of the HTA staff as well as the scientific staff in general are characterised by being interdisciplinary, presenting fields such as sociology, economics, public health, pharmacy, social science, philosophy and anthropology. Furthermore, when an HTA is being conducted within the department, the project group will always as a minimum include one specialist from the subject area in question. The project management is always carried out within the DEFACTUM.
All HTA reports from DEFACTUM are undergoing internal and external peer review before publication. Publishing of Scientific articles are preferably done in peer-reviewed journals.
Dissemination Activities
Within DEFACTUM publishing and dissemination of knowledge nationally as well as internationally are highly prioritised. Dissemination of knowledge is done orally and in writing.
The department participates with oral presentations at national as well as international scientific conferences (e.g. HTAi and EUPHA). In addition the department performs advisory activities for the political and administrative system locally, regionally and nationally.
In writing the methods of dissemination are HTA reports and publications of articles, nationally as well as internationally.
The language of original reports is Danish. However, the reports always contain a structured abstract in English. Subsequently the results are often published in international peer-reviewed journals (English).
Examples of Projects within the unit for Public Health and Health Services Research
Multidisciplinary and multi-sectorial interventions targeting patients with back pain.
Prenatal diagnostic
Reviewing an EUnetHTA HTA on NIPT
HTA on home mechanical ventilation
HTA on robot-assisted surgery
HTA on health services to people with sub acute pain and chronic pain
Evaluation of a merge of somatic and psychiatric acute department
Value based health care and hospital governance
Befriending servicies – effects of a new social-psychiatric treatment modality in Denmark.
Future Plans
To facilitate a structure which promotes and maintains the national HTA activities
To further develop the linkage to practice and policy for cultivating new HTA questions and ensuring that our products and services are relevant and correspond to the needs
To further intensify disseminations of findings to all relevant decision makers
To further improve the utilisation of the findings and to monitor the impact
To further work on methods development.
To further engage in international HTA work and to use international work in a Danish context
---
Agency Information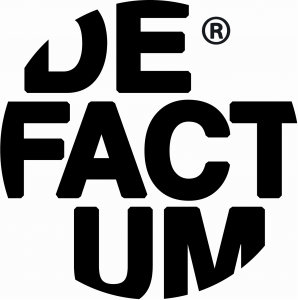 Country: Denmark
Description of population served: National
Population served (mil): 5.7
Current HTA budget (mil USD): 0.4
Permanent staff: 9
Consultants: Variable
Ongoing TA projects: 6
---
Contact Information
Research Director: Camilla Palmhøj Nielsen
Contact person: Lotte Groth Jensen
HTA & Health Services Research
Department of HTA, Centre for Public Health
Olof Palmes Allé 15
DK-8200 Århus N Denmark
Tel: +45 7841 4356
Internet: http://www.defactum.net
Email: lotte.groth@stab.rm.dk