CEDIT – Comité d´Evaluation et de Diffusion des Innovations Technologiques
Paris, France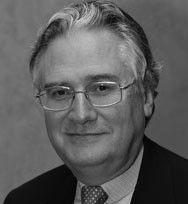 – Prof. Loïc Guillevin, President of CEDIT

– Dr. Alexandre Barna, Head of Unit, Scientific Secretariat of CEDIT
History and Structure
The Committee for Evaluation and Dissemination of Innovative Technologies (CEDIT) was established in 1982 by the Paris University Hospital (AP-HP), as an advising structure in matters related to innovation and health technologies. This structure adopted the then new methods of HTA and thus became one of the first HTA agencies.
The CEDIT is a multi-disciplinary committee comprising physicians from different specialties, pharmacists, hospital managers and the headquarters division directors. The president of CEDIT and its members are appointed by the Director General of AP-HP.
The committee is supported by a permanent scientific secretariat or HTA Unit (comprising physicians, biomedical engineers and methodologists) and an innovation network within AP-HP. The scientific secretariat, part of the Department of Medical Affairs and Relations with Universities, carries out prospective analysis following the aspects relevant for AP-HP (technical, clinical, economical, organisational, ethical, legal, etc.) and proposes strategies aiming at adapting healthcare delivery at the particular context of the AP-HP.
Mission
The CEDIT, as a hospital-based health technology assessment agency, formulates recommendations for the senior management of AP-HP. Its main missions are:
Health Technology Assessment: the CEDIT undertakes analysis, aggregation and synthesis of all data available (literature, AP-HP specific data and expert opinions), in order to support the decision making process regarding the acquisition, use and dissemination of innovative technologies in AP-HP hospitals.
Horizon scanning: early awareness and assessment, by identifying and anticipating the technologies with an impact (clinical, economical, organisational) on the hospital.
How CEDIT Works
The CEDIT acts upon request from administrative, medical or paramedical staff of the AP-HP, or sometimes on self-request (mostly innovations identified by horizon scanning).
Its scientific secretariat prepares an assessment report, with the support of members of the committee, ad hoc expert groups, scientific societies and the AP-HP innovation network, other departments of AP-HP (research, finance, medical information system, etc.).
The plenary committee appraises then for each technology its value for AP-HP regarding the main aspects already mentioned. The committee can recommend or not the general use of a new technology, recommend it but under certain conditions (only into research or assessment programs or follow-up studies), recommend restricted conditions of use (characteristics of patients, characteristics of illness, characteristics of physicians or local medical organization).
Dissemination Activities
The recommendations and opinions of the CEDIT are systematically addressed to the Director-General of AP-HP, to the president of the medical commission, to directors of AP-HP hospitals, to the physicians and other health care professionals concerned.
The HTA reports (in French, the new reports will include an executive summary in English) are made public on the CEDIT web-site. Chosen assessment reports are submitted for publication to French and international journals. Further, the CEDIT electronic newsletter disseminates early awareness reports and highlights recent assessment reports.
---
Agency Information
Country: France
Description of population served: Ile-de-France (Paris region)
Population served (mil): 12
Current HTA budget (mil USD):
Permanent staff: 5
Consultants: variable
Ongoing TA projects: variable
---
Contact Information
Director: Prof. Loïc Guillevin, President of CEDIT; Dr. Alexandre Barna, Head of the Scientific Secretariat of CEDIT
Contact person: Dr. Alexandre Barna
CEDIT / DOMU
Assistance Publique – Hôpitaux de Paris
3, avenue Victoria
75184 Paris Cedex 04
France
Tel: +33 1 40 27 31 80
Fax: +33 1 40 27 41 08
Internet: http://cedit.aphp.fr
Email: info.cedit@sap.aphp.fr, alexandre.barna@sap.aphp.fr